You are not signed in
If you wish to buy this item or send a message to the seller, please sign in.
or
Toontrack
EZKeys CLASSICS ELECTRICS
€ 65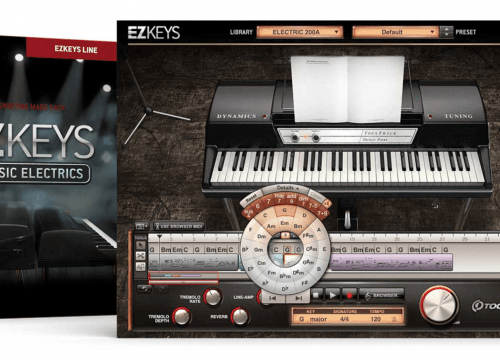 Published on Tue, 18 May 2021
by sagofer
Required Info
Email
Developer Transfer Info
external link
Licence Type
Registered
Payment Method
PayPal with Buyer Protection

EZkeys Classic Electrics comes with two of the world's most defining and characteristic electric pianos, the Rhodes MK I and the Wurlitzer 200A. These instruments have been the voice of several generations and immortalized in classic songs spanning any genre from funk to soul and jazz. Captured in painstaking detail by top of the line equipment, the Classic Electrics libraries combine second-to-none playability with world-class sounds, making them just as perfect for the stage as the studio.