You are not signed in
If you wish to buy this item or send a message to the seller, please sign in.
or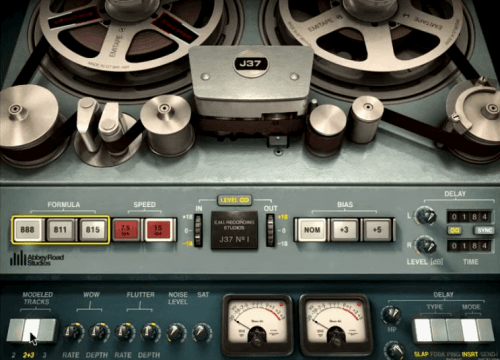 Published on Fri, 18 Feb 2022
by Valksend
Required Info
Email
Developer Transfer Info
external link
Licence Type
Registered
Payment Method
PayPal with Buyer Protection
Waves and Abbey Road Studios present the J37 tape saturation plugin, a precision model of the very machine used to record many of the greatest masterpieces in modern music. With a variety of user-adjustable controls including Tape Speed, Bias, Noise, Saturation, Wow and Flutter, the Waves: Abbey Road J37 faithfully recreates the inimitable sonic signature of the original machine. In addition to the J37 itself, three exclusive oxide tape formulas have been modeled. Specially developed by EMI during the '60s and '70s, each formula has its own unique frequency response and harmonic distortion behavior. In order to push the envelope even further, a comprehensive Tape Delay unit has been added to complement those.