You are not signed in
If you wish to buy this item or send a message to the seller, please sign in.
or
Native Instruments
Analog Dreams for Kontakt
€ 10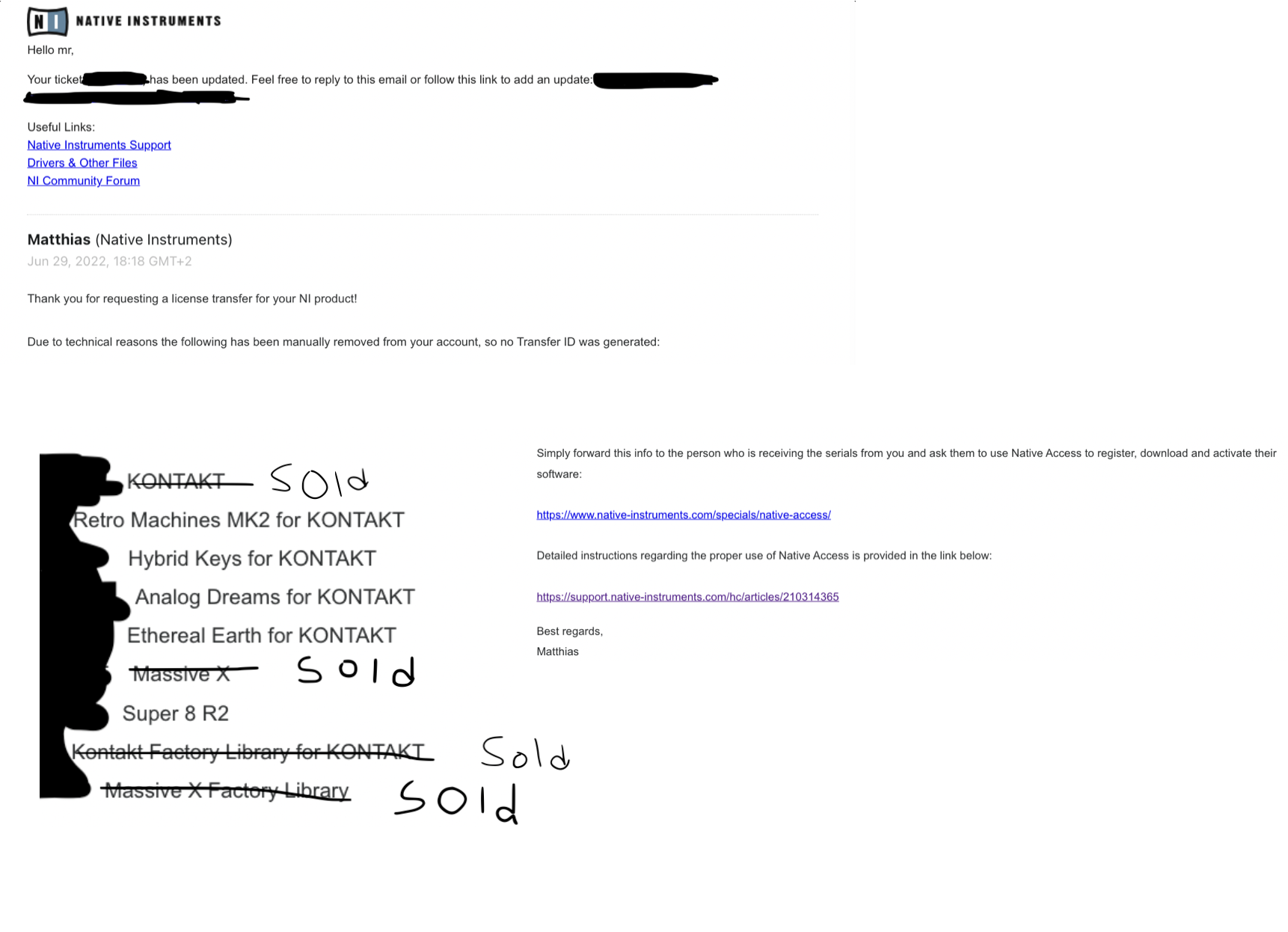 Published on Thu, 7 Jul 2022
by drisa
Required Info
Email
Developer Transfer Info
external link
Licence Type
Registered
Payment Method
PayPal with Buyer Protection
Hi!
I've upgraded to Komplete 13 & got some extra licenses to sell. I only accept Paypal. After the payment has been transfered, I'll send you the serial for the plugin.
As I have been told by Native Instruments by mail to do.
I can also show the email between me and NI support where they say "the licenses has been manually removed from your account, so no Transfer ID was generated."
IMPORTANT: The buyer must have the full version of Kontakt 6. This license will NOT work with the free version of Kontakt 6.
PS: I know that the pictures are cropped/blurred. This is due to taking caution of the info.