You are not signed in
If you wish to buy this item or send a message to the seller, please sign in.
or
Audiority
LDC2 Compander
€ 11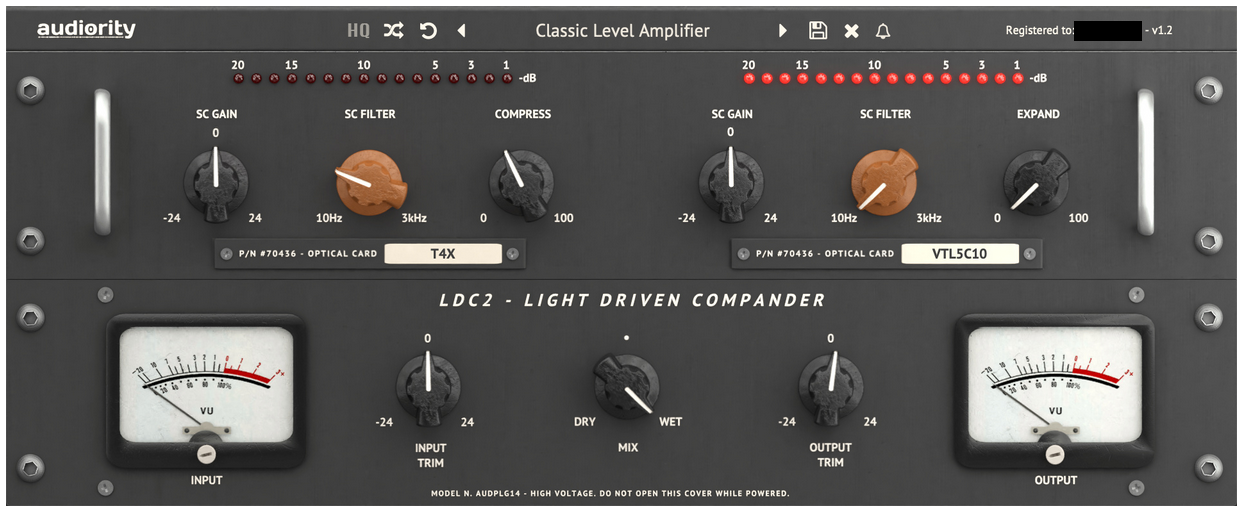 Published on Sun, 19 Mar 2023
Required Info
Full Name - Email
Developer Transfer Info
external link
Licence Type
Registered
Payment Method
PayPal with Buyer Protection
"LDC2 is an analog modeled optical compressor and expander with exchangeable optical circuits, solid-state preamplifier and output stage, giving you a unique compression character."

https://www.audiority.com/shop/ldc2-compander/

Final price, no fees (I am the first license owner), no trades & no price negotiations.

The transfer will be done manually by the developer Audiority. This will take probably about one working day (after the purchase & payment I'll email them the transfer details).