You are not signed in
If you wish to buy this item or send a message to the seller, please sign in.
or
AAS Applied Acoustics Systems
STRANGER STRINGS string studio vs-3 sound pack
€ 10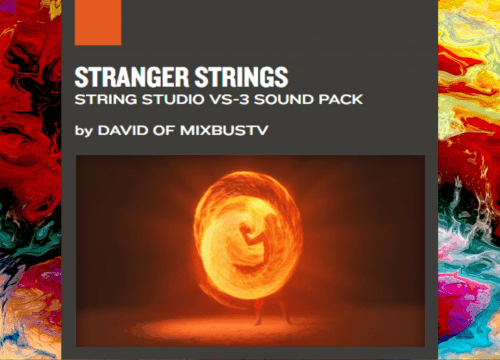 Published on Sun, 21 Mar 2021
by zmpfl
Required Info
Full Name - Email
Developer Transfer Info
external link
Licence Type
Registered
Payment Method
PayPal with Buyer Protection
Stranger Strings showcases an eclectic collection of 100+ presets that touches rock, pop, industrial, movie soundtracks, hip hop, trap as well as EDM. From the creative mind of MixbusTV's host David, these sounds come from the perspective of a platinum mix and mastering engineer delivering mix-ready material while maintaining the possibility of easy and quick tweaks that will fit in any production.

Made with performance in mind, these sounds morph and change based on your playing and sensibility—they go far beyond their description. With plenty of arpeggiators, leads, deep basses, or one-shot sound effects, layering your tracks with Stranger Strings brings a fresh air to your music.