You are not signed in
If you wish to buy this item or send a message to the seller, please sign in.
or
Soundtoys
EchoBoy (Latest Version)
$ 69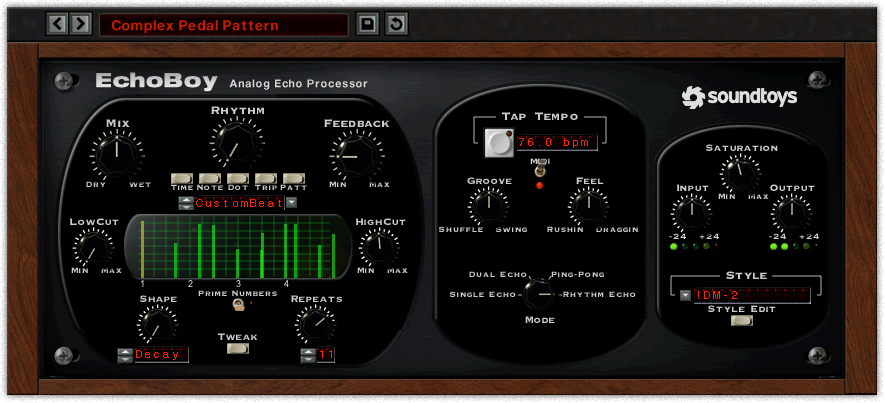 Published on Tue, 19 Sep 2023
by musicartistx
Required Info
Developer Transfer Info
external link
Licence Type
Registered
Payment Method
PayPal with Buyer Protection
EchoBoy
The Ultimate Echo Plug-In
Decades of echo devices in a single plug-in.
At Soundtoys we are more than a little obsessed with delay effects, and EchoBoy is the ultimate realization of that obsession. It wraps decades of echo device history and new forward-thinking features into one versatile effect that will find its way into every corner of your mixes.
We dug deep into our collection of vintage gear to find the essence of our favorite echo boxes, and we channeled it into EchoBoy.