You are not signed in
If you wish to buy this item or send a message to the seller, please sign in.
or
Native Instruments
Massive - Polyphonic Software Synthesizer
$ 15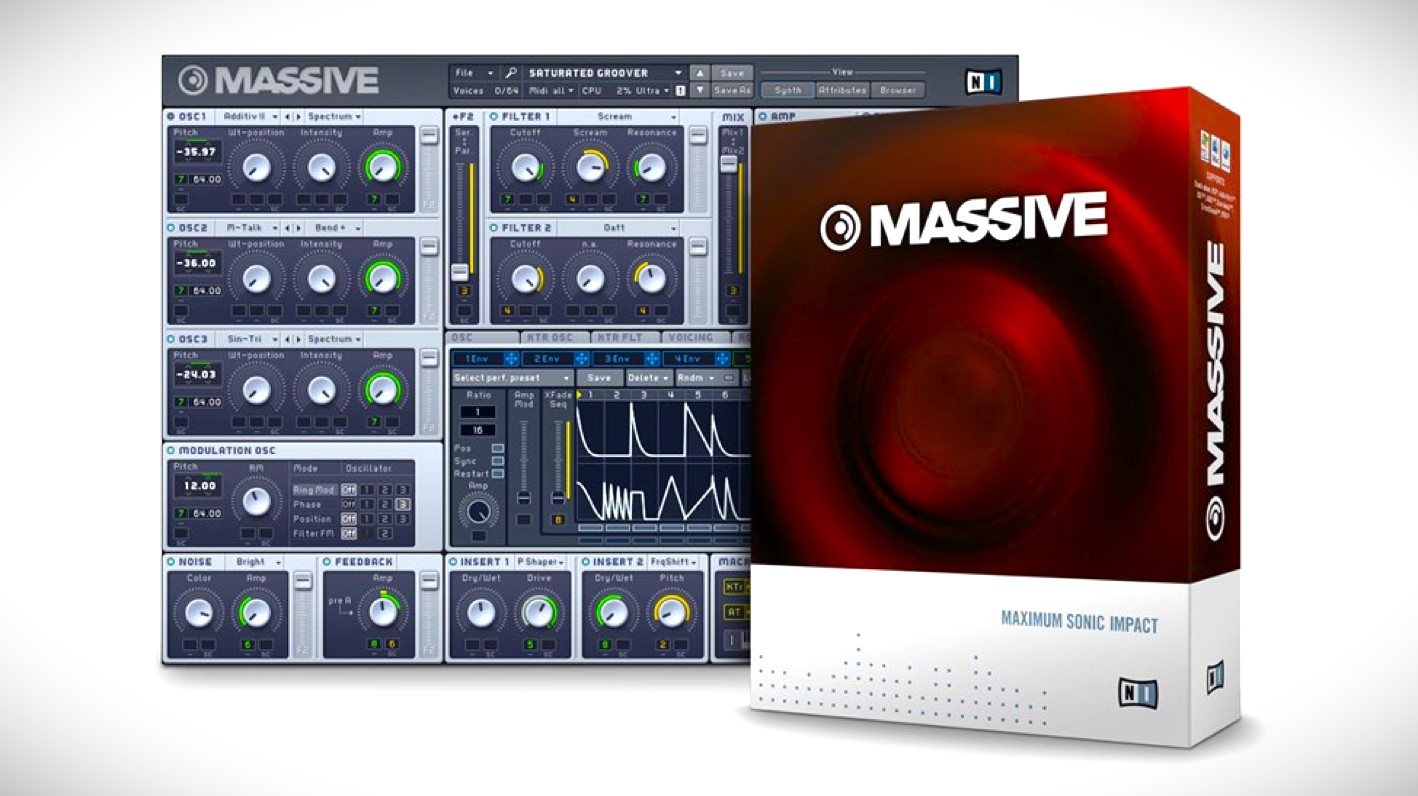 Published on Tue, 21 Nov 2023
by musicartistx
Required Info
Email
Developer Transfer Info
external link
Licence Type
Registered
Payment Method
PayPal with Buyer Protection
MAXIMUM SONIC IMPACT
Virtual-analog architecture for colossal sound
Equally flexible in the studio or on stage
Comprehensive library with 1,300 huge presets
THE HEAVYWEIGHT SYNTHESIZER
The synth that defined bass music, this powerhouse synthesizer is an uncompromising sonic monster and the go-to choice for bass music and electro producers.
A MODERN MASTERPIECE
MASSIVE is a sonic monster – the ultimate synth for basses and leads. The virtual-analog concept belies the contemporary, cutting-edge sound it generates. Clearly laid out and easy to use, MASSIVE gives you earth-shuddering sounds from the very first note.