You are not signed in
If you wish to buy this item or send a message to the seller, please sign in.
or
Kilohearts
Slice EQ Plugin (Latest Version)
$ 22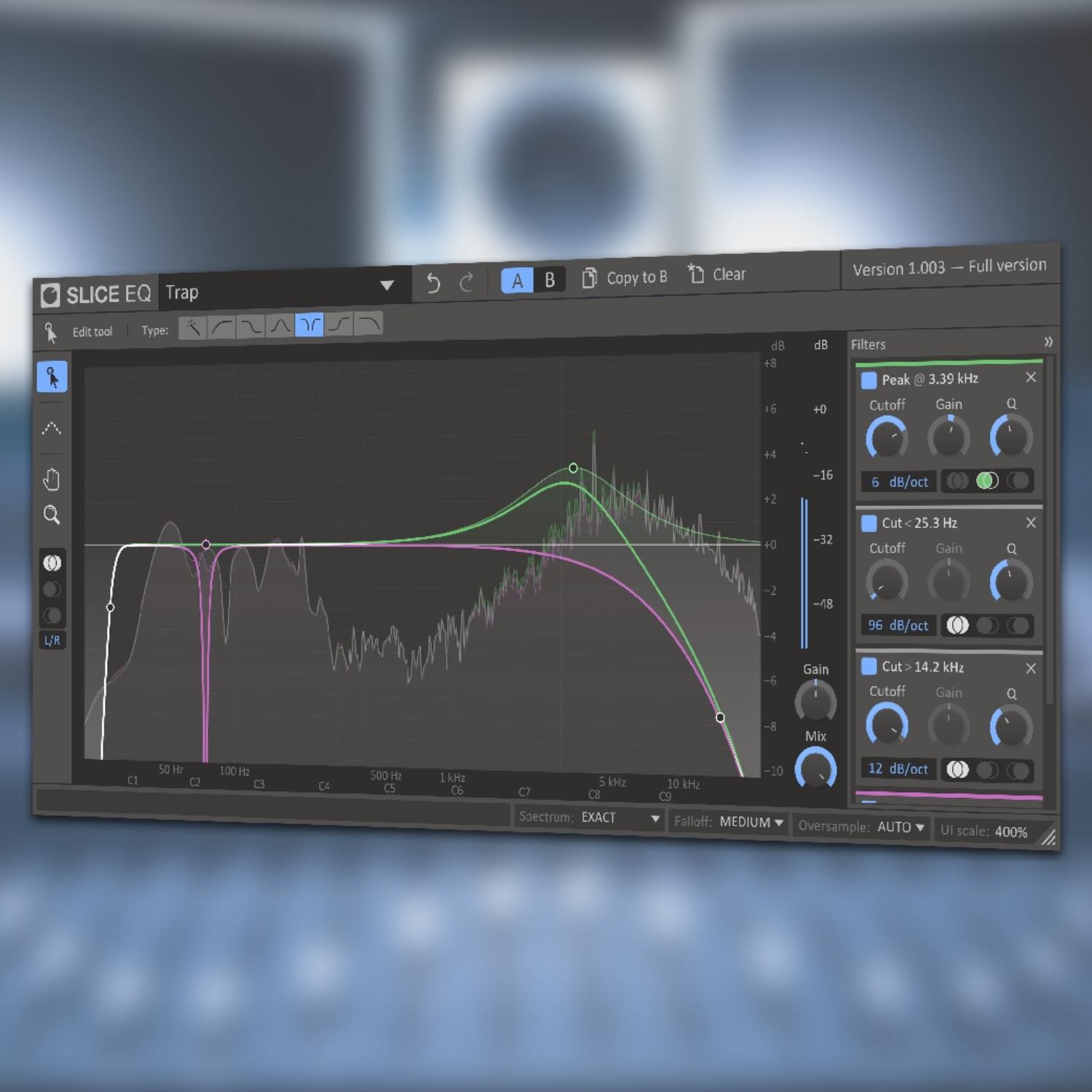 Published on Tue, 21 Nov 2023
by musicartistx
Required Info
Developer Transfer Info
external link
Licence Type
Registered
Payment Method
PayPal with Buyer Protection
Perfect sound
Slice EQ won't let anyone down soundwise. Using top of the line, digitally clean filters it will give you a crisp result every time.

Workspace layout
With a recognizable workspace layout the Slice EQ user interface makes sure you will quickly find your way to all the features.

Really fast
All Kilohearts plugins get the job done quickly. That way you can stack them high without worrying about performance issues.

Resizing
The Slice EQ workspace is freely resizable and you can set the UI scale to match your preference.

Snapin compatible
Slice EQ works with Snapin hosts.